[two_third]
Sunday January 26th
TNM Main Stage 10:00
When there are big problems that need to be solved swiftly and cooly, we send in secret agents to do the job. It's no different in improv. We will train you in using your secret agency to take care of yourself and your scene partner while staying poised. Taught by Addy Najera & Cyrus Cooper, this workshop will put you in some sticky situations and reinforce the tools necessary to save the world. I mean, the scene.
Addy has been an improviser and stand up comedian with The New Movement for the past two and a half years. She currently performs with the house troupe Brows and the cast of the Megaphone show every Saturday night.
Cyrus Cooper is a veteran improviser and instructor at The New Movement theater. He performs regularly with the house troupe Dean's List and with the show Miami Improv Machine. He also does stand-up, it's pretty good.
[/two_third]
[one_third_last]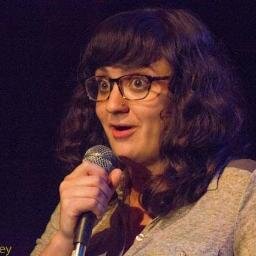 [/one_third_last]